Frequently Asked Questions
How long have you been in Business?
Sirius Diversions Entertainment has been in business since 2010. However, I have several years of entertainment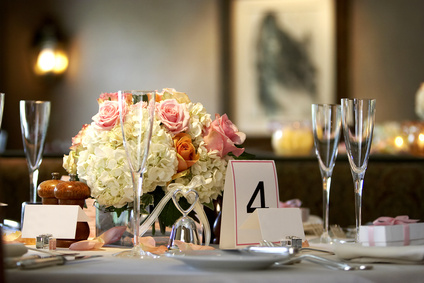 and music experience. As a pre-teen child, I would make recordings on cassette tapes. When I was 15, during the summer, I worked as an unpaid intern at a local radio station. When I was 16, I began playing drums, a hobby I continue to enjoy to this day. In the past, I have also played acoustic guitar, bass guitar, piano, and alto sax.
When I was in my early 20's, Steven, my best friend, and my roommate at the time, got me into the Mobile DJ business. Steven employed me first as a "roadie", then after hours and hours of practice, as a DJ. After working part-time for Steven and other "multi-op" companies for about five years, I got married, and shortly thereafter, relocated to Georgia.
What began as a child's hobby, and developed into a young man's interest, has grown into a love for music. This was the genesis of Sirius Diversions … the passionate pursuit for excellence in music and audio entertainment. The goal of Sirius Diversions is to become NW Georgia's best company for mobile DJ, audio production, and entertainment services.
Will you provide me with a written contract
Yes. When you choose Sirius Diversions as your entertainment provider, you will receive a written contract which will be signed by both parties.
When we meet to discuss and plan your event, we can sign a contract at that time to reserve your event. Alternatively, we can discuss your event, then sign a contract at a later date. A contract must be signed to reserve your date, and date reservation is based on a "first-signed, first-served" basis.
Do you have any Preferred Vendors?
All preferred vendors can be viewed on our Preferred Vendors page here. Please let me know if you are interested in having your business listed here as well.
Do you have insurance?
Yes. Each venue and client contracted with Sirius Diversions is covered under our $1,000,000 commercial liability insurance policy. Also, we carry theft and damage coverage on our equipment, to help ensure a theft will not negatively affect your event.
What type of equipment do you use?
We use strictly professional-grade, high-end equipment. Our brands include Behringer, QSC, Numark and others. We do not use department store quality "HI-FI" home stereo components, as these components generally are not designed for mobile applications, and may not hold up or provide the level of quality audio your event deserves.
How many playing hours are included?
Generally, our pricing includes 4 hours for most events. Additional time may be available for a small additional amount. Of course, if another customer's event is scheduled after yours, additional time may not be available for your event. Therefore, if you think you may want additional time, it is strongly suggested you book the extra time as early as possible. See the pricing page for details.
Do you require a deposit?
We do require a non-refundable retainer payment to retain the personnel and equipment for your date and time slot. The retainer amount is 50% of your total, and is due at the time the contract is signed. The balance is due on the event date prior to equipment set up, or two weeks before the date in the case of weddings.
Is set up time and travel included?
We do not charge extra for set up or travel time. Your quote is based on the start time and end time of your event. If you are having a "destination event" (such as a wedding in Savannah or PCB), additional expenses for the DJ will need to be addressed and included in the contract (such as hotel, per diem/food, fuel, parking, etc).
How will you dress?
We will be dressed appropriately. Whether formal or casual, we believe your DJ and their equipment should blend in, and not be an eyesore to your event. Formal? I have a tux. Business event? I have tailored business suits. Casual event? Pool party? Backyard cookout? Just let us know the dress code for your event.
Are you the Emcee? Do you do the annoucements for the event?
Unless the client has a designated announcer/emcee, we will perform basic announcement services at no extra charge. Please provide the names and information on the event planner program. Also, please provide proper pronunciation for any unusual names.
However, keep in mind, I am the DJ, and if I am not behind the decks, music is not being played, and the next song is not getting cued up, etc. If you are seeking someone to be out front with the crowd, teaching line dances, leading special events (conga line, limbo contest, etc), and acting as a "motivator", you would need another person. You can be that person, you can provide that person, or I can provide them for an additional fee.
Are you open to requests? from us? from the crowd?
We are open to requests from clients and their guests. We consult with the client about the type of music desired as well. The contract has a place to indicate what types of music you want/don't want at your event. Your preferences would over-ride a guest request (i.e. you have specified "No Rap", and a guest wants an unedited Eminem song – your guest would be told "no", based on your wishes, as expressed in the contract).
How large is your music collection and is it varied?
Sirius Diversions has over ten thousand songs, from the 1940's to new releases, in numerous genres, including instrumentals and jazz, mashups and remixes, Christian, rap, R&B, rock, blues, Latin, country, dance and many others. If there is a song that we don't have, and you let us know when the contract is signed, there is no guarantee we can find it, but we will attempt to obtain it in time for your event.
Who will be the DJ at my event?
The owner, Andrew "DJ ILLEET" Thomas, will be the featured DJ for your event, unless a pre-approved professional is arranged with the client ahead of time (such as in the case of a date on which Andrew is already booked).
Will you bring back up equipment?
Yes. If for some reason, there is an equipment failure, we have back-up equipment on standby at the venue. This helps to ensure your event will continue with no more than a minor delay.
What about lighting?
If you choose, we can provide various packages of dance lighting. The level of dance lighting at your event is up to you. We can go for a subtle approach, with a couple of mini-moons, and a mirror-ball. Alternatively, if you prefer a more active and exciting light show, we can provide lights that move with the music to motivate the crowd. Whichever you package you prefer, we try to keep our lighting equipment low profile, without large trussing systems and messy wires that could clutter up your venue. On the other hand, if you want an extreme lighting system, with trusses and LED lighting all synchronized and choreographed, we can provide that as well.
Will your equipment distract from this event?
We understand the planning that was put into your event. We pay attention to every detail of our presentation. We make every effort to be as low profile as possible. Our sound system is streamlined and professional looking, our accessories and case lids are tucked away neatly whenever possible, and our clothing is appropriate for your event. We make every effort to neatly wrap cables to stands, and hide unsightly wires. We are there to provide your audio, but we think the attention should not be on the equipment, but rather that the audio should complement your event.
Any further questions please feel free to contact us.