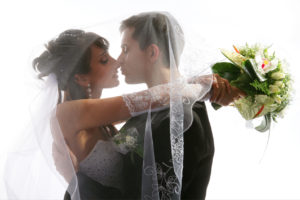 You can plan a wedding for outdoors or in a nice venue hall.  You need to keep in mind if the weather is going to be hot and humid.  If you want your guests to comfortable in the summer you may want to consider an indoor venue with air conditioning.
People love to come to a wedding to have fun with the people they love and to get to know new people.  One of the best ways that people get to know each other is out on the dance floor.  So the DJ is a very important part of the wedding reception and party.
Let us know what you need and we can customize the songs for your family and friends.  We love to have fun with you.